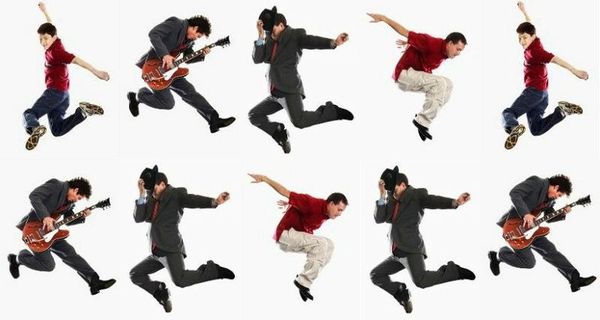 On the tenth day of Christmas my true love gave to me, Ten Lords A Leaping … What? Where did that come from? 
Well, Mr. Google says the tenth gift in the Twelve Days of Christmas is likely a reference to "titled gentlemen" – likely members of the British peerage – "a-leaping" over one another, similar to the modern-day game of leapfrog. It was meant to keep in shape over the winter months, something we should all consider during this pandemic. 
Okay, but I want to talk about Deion Blackman, a beatboxer (a person who uses his voice to mimic the sounds of percussion instruments) from Cold Lake First Nation, Alberta. He's the person who provided the interesting background beat for my version of Winter Wonderland, one of the 12 songs on my newly released album, Aurora 12. 
I suppose Deion is technically a man of "title," since he serves as a councilor for the Cold Lake First Nation, a northern Alberta community of about 1,300 residents. And instead of "a-leaping," Deion is "a-beating" to the music, adding an unconventional twist to one of my favourite traditional Christmas songs, Winter Wonderland. 
More importantly, Deion represents a wealth of musical talent that has always existed within remote Indigenous communities and throughout urban Canada. This treasure trove of talent is well-known within Indigenous communities and is finally being recognized in Canada's mainstream music scene.
Indigenous singer-song writers, such as Buffy Saint-Marie and Susan Aglukark, are among the stalwarts who have opened the door for a new generation of Indigenous artists, whose music is as diverse as the people themselves. Indigenous artists are now making their mark in a variety of genres, including country, folk, pop, rock, alternative and hip-hop music. 
When my first album, Cluster Stars, was recognized as the Best Americana recording at the 2018 Native American Music Awards, I gained a much deeper understanding and appreciation for the depth and breadth of Indigenous musical talent across North America. Canadian Indigenous musical talent is also celebrated at the annual Indigenous Music Awards and is now featured on CBC Radio's national weekly series, Reclaimed, that explores the many worlds of Indigenous music, from traditional songs to contemporary. 
So the Lords have good reason to be a-leaping these day, as young Indigenous artists – such as A Tribe Called Red, The Jerry Cans, Celeigh Cardinal, William Prince, Twin Flames, Joey Nowyuk, Iskew, the late Kelly Fraser and, of course, my beatboxer friend Deion – usher in a new era of vibrant Indigenous music. You can check out Deion's beat in my rendition of Winter Wonderland by visiting Sandra's Store. 
(This is the tenth of a daily 12-part blog series offering positive and inclusive messages throughout the festive season, along with songs from Sandra's newly released Christmas album, Aurora 12. Catch up on previous posts by visiting Sandra's blog.)