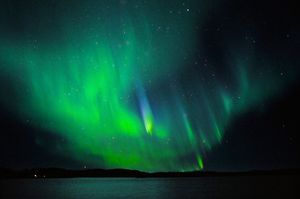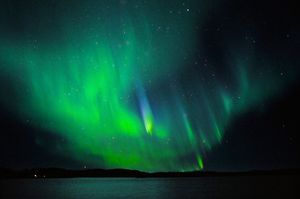 Latest news ...
March
Sandra will be heading to the Juno Awards in Edmonton on March 13 as one of the featured singers in the album Code Red, by Indian City, which is nominated for Contemporary Indigenous Group/Artist of the Year.
The Junos is Canada's largest celebration of music and festivities will run from March 9-13 with the 52nd Annual Juno Awards taking place in front of a live CBC broadcast audience. Although Sandra's song, Storyteller and the rest of the album Code Red wasn't nominated, Sandra will be participating in a variety of networking events, such as the Songwriters Circle, as well as attending the Juno Cup hockey game, along with the awards ceremony itself.
Check out the full list of Juno nominees and watch for the CBC broadcast on March 13.
December
Jim Peace, a long-time friend and musical partner of Sandra's, passed away after a battle with cancer. He was 62. 
The Cochrane-based singer-songwriter-producer and founder of the country-folk band, Prairie JuSTuS, was a headliner for many music festivals and concerts across Canada for more than 30 years. Jim and his band would often accompany Sandra on stage, which included several performances at the Calgary Stampede, and a bucket list performance at the Jack Singer Concert Hall with the Calgary Civic Symphony. He will be remembered for his sharp wit, his love of animals, the wilderness and Canadian cowboy culture and music. 
Most of all, Jim was a storyteller. Through his songs, he loved to share western traditions and cowboy values. "I've always liked songs that tell stories that touch people," Jim would often say. "It's great when someone comes backstage after a show to tell you how a song you played connected with them." 
-----
It's time to get into the Christmas spirit and what better way to get there than an album jam-packed with seasonal tunes! Released last year, Sandra's Christmas album, Aurora 12, will take you on a musical journey through a winter wonderland! This 12-song collection is a mix of songs written and performed by Sandra, along with a few traditional Christmas songs presented in a way that only the award-winning singer-song writer can deliver. Buy the entire album or singles by visiting Sandra's Store or by clicking on the album cover on this page.
November
To honour those who served or made the ultimate sacrifice, Sandra has created a music video for the Song of Heaven from her debut album, Cluster Stars. The song features an introduction and ending by Reg Crowshoe, an Elder from the Piikani First Nation. He and his wife, Rosemary, were the inspiration behind the album, released in 2018.
 July
Sandra was recently recognized as the Best Woman Film Maker and First Time Filmmaker at the International New York Film Festival, following a live screening in late June and early July. This is the latest honour for Sandra's short film, A Woman's Voice, which was directed by Rob Ing and co-directed by Deanna Hunter.
Indian City released its first music video since the passing of Vince Fountaine, the Winnipeg band's founder, as well as a close friend and musical collaborator of Sandra's. As one of their featured artists in the band's new album, Code Red, Sandra was invited to participate in this music video. filmed earlier this month. The song, Star People, is performed by Jim Cuddy, who is also one of the featured artists in Code Red.