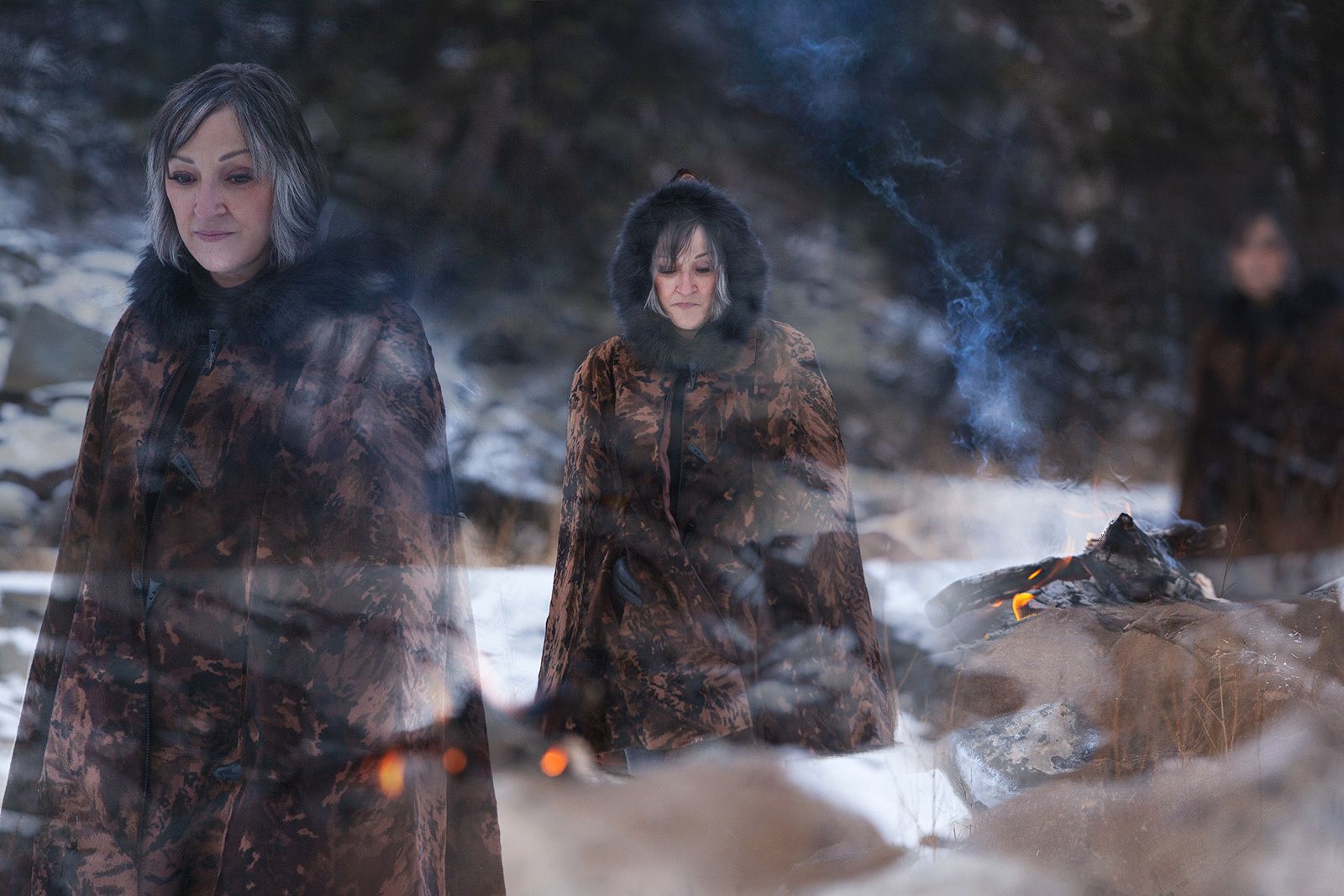 How can I feel the Spirit of Christmas when I'm hungry for food? When I'm searching for shelter? When I'm in conflict with my family? 
Faith, hope and love are the gifts symbolized by the three French Hens on the Third Day of Christmas, in the traditional Christmas song I've been talking about this week. Faith, hope and love are everywhere during the Season of Giving, and they even exist in places where these feelings are lacking or don't seems to exist at all. 
So many people want to give back to their communities at this time of year. How will we be able to do that when we can't volunteer at the local food bank, pet shelter, drop-in centre, shelter or at the local church, where sharing the gift of togetherness and love is a long-held tradition? 
I don't have the answers, but I think we can donate a little bit more to organizations, such as your local Aboriginal Friendship Centre, or the cancer society, or the children's hospital, or the veteran's food bank, or a charity of your choice. Do it for yourself or in the name of a friend or family member as a heartfelt gift to them. We can shop local. We can order from our local restaurant for delivery or take out. We can buy a little bit extra for the food bank at the grocery store. We can support local artists by supporting their online events or buying their work online. 
Like the gift of the three French Hens, my song Burn In Me extends an olive branch of love, forgiveness and a sense of togetherness. We can make that awkward call and say Season's Greetings or Merry Christmas to someone who we've been in conflict with or have grown apart from. We can drive by and leave cookies on someone's doorstep, or send a Christmas card to a seniors residence. 
We can shovel our neighbour's driveway or display a thank you message in our window for first responders and health care workers or the folks who teach our children or deliver our online orders. 
We can recognize that the Spirit of Christmas lives in all of us. Faith, hope and love will light up the world when we fan the flames that warm our hearts and everyone around us. And if you have time this season, check out my Burn in Me lyric video, which can also be viewed by visiting Sandra's Store.
(This is the third of a daily 12-part blog series offering positive and inclusive messages throughout the festive season, along with songs from Sandra's newly released Christmas album, Aurora 12. Catch up on previous posts by visiting Sandra's blog.)