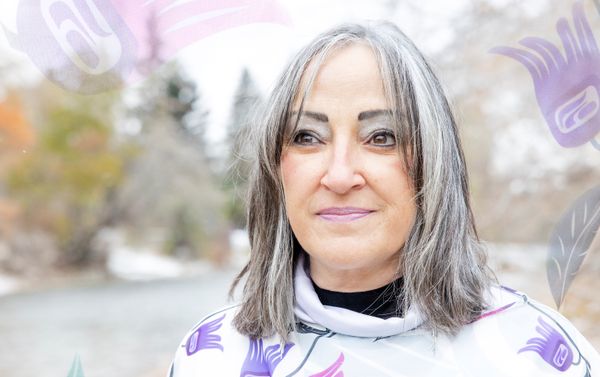 I feel as though I am on sacred ground when I am walking in nature. I very much believe life is richer when we have a love and appreciation for the natural world. There are times when I lose myself in the magical beauty of the land, hypnotized by the sights, sounds and smells that make me feel connected to the earth. 
In the song, Twelve Days of Christmas, the gift of the 12 drummers drumming is meant to be about a specific prayer, the Apostles Creed. Prayer is prayer no matter how you approach it. I believe  we each have our own faith, our own way of praying and our own understanding of our relationship with all that is. 
One of the lines in my song, Hypnotized, refers to tree limbs that connect in holy union and speaks to how the forest is our refuge and shrine. 
For me, forests are holy and they remind me of wholeness and unity with all that is. For me, walking in the forest, respectfully and mindfully, is a prayer. I don't need or expect you to believe in what I believe. I'm interested in what you believe and I wish the best for you and all your relatives. 
Canadian Indigenous writer Thomas King explains the notion of "all my relations" is not only a reminder of who we are in terms of our family and relatives, but also to our extended relationship with all human beings. For Indigenous people, the concept of relationships goes even further to kinship with animals, birds, fish, plants and all the animate and inanimate forms that can be seen or imagined. More than that, a broader interpretation of "all my relations" encourages us to accept the responsibility of living in harmony with all things. 
Aurora 12 is my gift to all of you. It's meant for people of every faith and all my relations, and it's my hope there is something in the songs that will connect with you, so you will feel peace, joy and love during this special time of year and beyond. 
As the song says … one with all that is, a love I can't describe. But I'll try. 
(This is the final post of a daily 12-part blog series offering positive and inclusive messages throughout the festive season, along with songs from Sandra's newly released Christmas album, Aurora 12. Read previous posts by visiting Sandra's blog.)