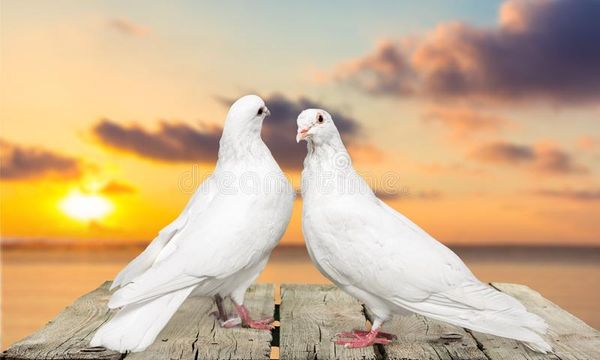 In the song, Twelve Days of Christmas, two Turtle Doves show up on the second day. It's pretty cool that Day Two's gift is Turtle Doves, since North America is known to many Indigenous people as Turtle Island, but that's a story for another time. 
Did you know that the Turtle Doves are thought to represent the innocence of spiritual love? What better way to sing about innocence and love than through a song about a child's first Christmas? 
In this celebratory but demanding time of year, we're so lucky when we get to experience the usual trappings of the Christmas Season through the eyes of a child. Wonder is a precious gift! 
Snow, here in Alberta, is a beautiful sight in the winter season and children LOVE to play in the white stuff. It reflects the beautiful lights that so many people put up in their yards and children LOVE to watch the twinkling orbs and look at decorations. Their imaginations must be in overdrive. 
What goes through an infant's mind when he or she rips the paper off of a wrapped gift for the first time, or pulls something out of a paper bag or discovers a treat in a stocking? What must they feel during Hanukkah when they see the nightly menorah lighting? How amazing it must be to experience all of the sights and sounds at this time of year for the first time, with no judgment or reference point – all brand sparkling new! 
My hope for every child is to experience joy and happiness not only at Christmas, but throughout the year. My hope for all of us is that we can – even for the briefest moment – experience love, newness and innocence this festive Season. It would be so coo-coo…cool! 
Hoping my song, First Christmas, from my new album will spark some of those childhood memories and bring a smile to your face. Check it out at sandrasutter.com on our Sandra's Store page or head directly to Sandra's Store.
(This is the second of a daily 12-part blog series offering positive and inclusive messages throughout the festive season, along with songs from Sandra's newly released Christmas album, Aurora 12. Catch up on previous posts by visiting Sandra's blog.)