We started Aurora 12 with an idea that we needed to contribute to what I saw as a gap in Christmas music, a space where Indigenous people were not represented as much as I would like to have seen. 
What a joy it has been discovering Christmas music by Indigenous artists! You get a little more knowledgeable about areas that you delve into when you're exploring that area yourself, and Christmas music is no exception. 
A very good friend of mine has joined our team. I'm not sure if he would like to remain anonymous, so we'll call him …. George.
George is pretty brilliant, but he's in a whole new world now, and hopefully having fun with the work he's doing for Sandra Sutter Music. One of the most admirable qualities about my friend is his kindness and inclusiveness. He's a logical thinker, but is also creative. He likes to have fun, yet stays grounded in logic, and that's something that helps me stay focused. 
George's latest endeavour is something he created through his own exploration of Indigenous Christmas music. I love that he found music he loves that fits well with Aurora 12. Susan Aglukark is an artist I've had the pleasure of meeting at different Indigenous and music events in different cities in North America. Her gentle yet strong spirit shines so brightly through her music. Susan could be a northern light! Andrea Menard is a strong presence in the Indigenous community as well. Both lifting others up. 
I'm looking forward to learning more about the artists George has selected. So check out his play list by clicking on the Spotify icon below and let us know what you think of George's burgeoning curating talent!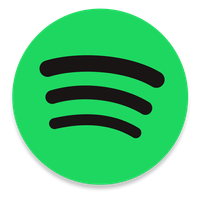 Talk with you soon!