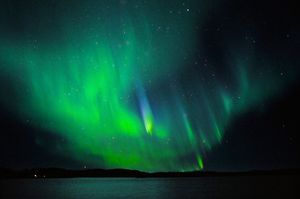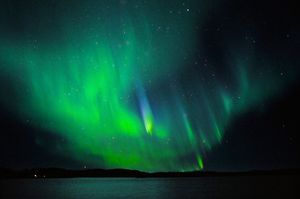 Latest news ...
November
Sandra reposted her music video, Song of Heaven, in honour of National Indigenous Veterans Day, Nov. 8, and Remembrance Day, Nov. 11. Please take some time to view this touching video and to reflect on those who served and often gave their lives for our freedom.
September
Sandra's song, Midnight Serenade, was nominated for Blues Song of the Year at the annual YYC Music Awards. The song was also featured in Sandra's short film, A Woman's Voice. This year's awards ceremony will be held on Sept. 24 at the Grey Eagle Casino.
Sandra and Rob Ing, along with opener Brittany Boots, will take to the stage at the Stonecropacres Winery on Sept. 30,.as part of the Harmony Concert series.
The Calgary/Airdrie duo will be the headline performance at the Ontario winery's National Indigenous People's Day celebration marking Orange Shirt Day. If you live in the Morrisburg, Ontario area or are just passing through, tickets can be purchased here.
July
Sandra and JuSTuS saddled up for another fun-filled performance at the Calgary Stampede on Friday, July 14. For the first time, however, they performed without the band's founder Jim Peace, who passed last December,  Sandra was accompanied by long-time friend and musical collaborator, Rob Ing, as well as friends and band members Tammi Henke and John Buckley. As part of the performance, John also sang a few songs, including one in honour of his long-time friend, the man with "a big, white mustache and a mighty grin."
Prior to their performance on the Window on the West stage, the band won "fan favourite" for their performance in a song-writing contest to celebrate the 100th anniversary of the Stampede's chuckwagon races. Click here to enjoy the full concert or check out the video on this page.
June
Grade 2 students at a Regina elementary school got a special treat on the last day of their school year. Sandra was invited by her niece, Chloe Sutter, to speak to her students and play a couple of songs as part of their arts education. Watch the video to see why the children had a howling good time!
A song that Sandra wrote with the late Jim Peace will be part of a truth and reconciliation inspired musical play to be performed at the Jack Singer concert hall in Calgary on June 15. Indian in the Child, a spoken word song, is based on the residential school experience of Chief Vincent Yellow Old Women. The song was released in 2017 as part of Sandra's debut album Cluster Stars. The Calgary Civic Symphony will perform Indian in the Child, along with the music of Peter Gabriel, which has been incorporated into the play. Click here for more information on this premiere event. 
National Indigenous People's Day is just around the corner and Sandra will be honoring her heritage with a performance at Heritage Park in Calgary on June 21. Sandra, along with Tammi Henke, Doug Charters and Darren Barton, will be performing from 4-6 p.m. Performances by Rod Hunter and his drum group, Eya-Hey Nakoda, Craig Ginn and Olivia Tailfeathers will also take place at the gazebo near the entrance to the park. For more information and to pre-register, click here.